Realtors!!!!
Send your clients a yearly Home Anniversary Card to help keep in touch with them!
You never know we they might want to sell or buy another pr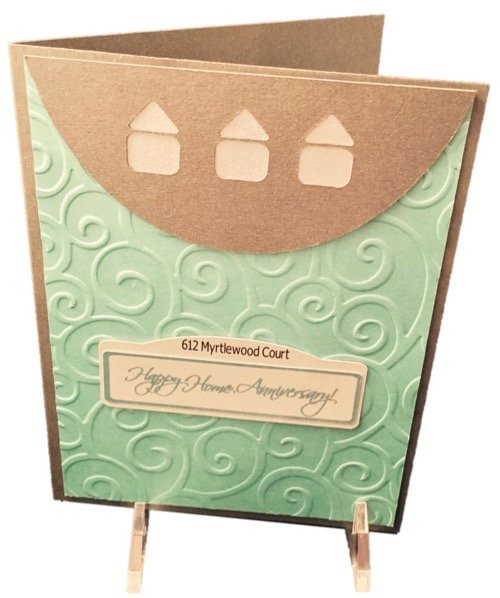 operty.
With Randi's Card Place it is easy....
We will custom design you a personalized Home Anniversary card with your logo and tag line.
The Home Anniversary Cards will be mailed back to you with pre addressed envelopes and the anniversary date typed on the upper right hand corner for a easy reminder when to mail them out.